Charlotte Bourbon Society Merch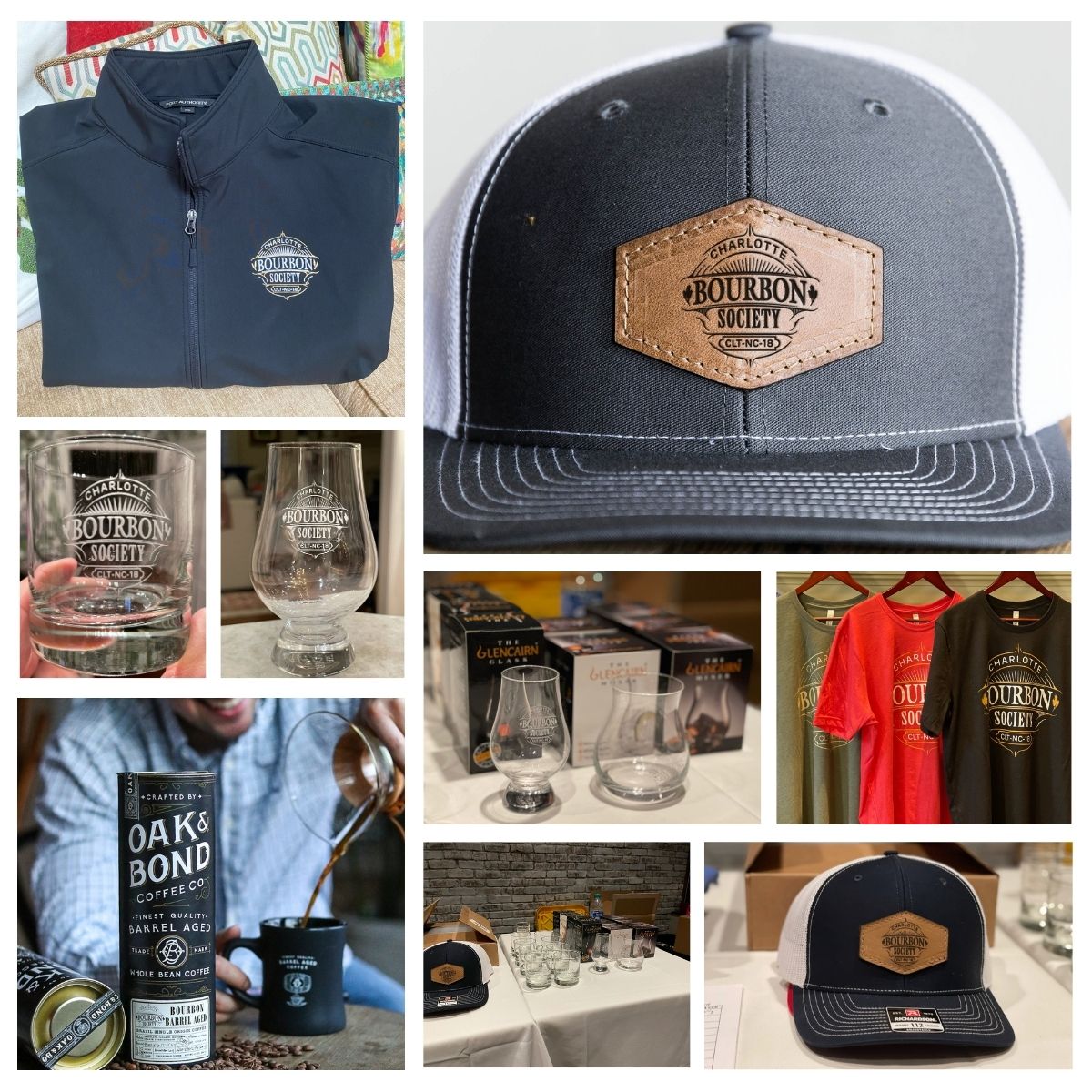 Charlotte Bourbon Society gear is available for sale at our local pop-up events.  If you would like more information, please contact us: info@cltbourbonsociety.com
View Our Upcoming Pop-Up Events
CBS "Whiskey Challenge Coin"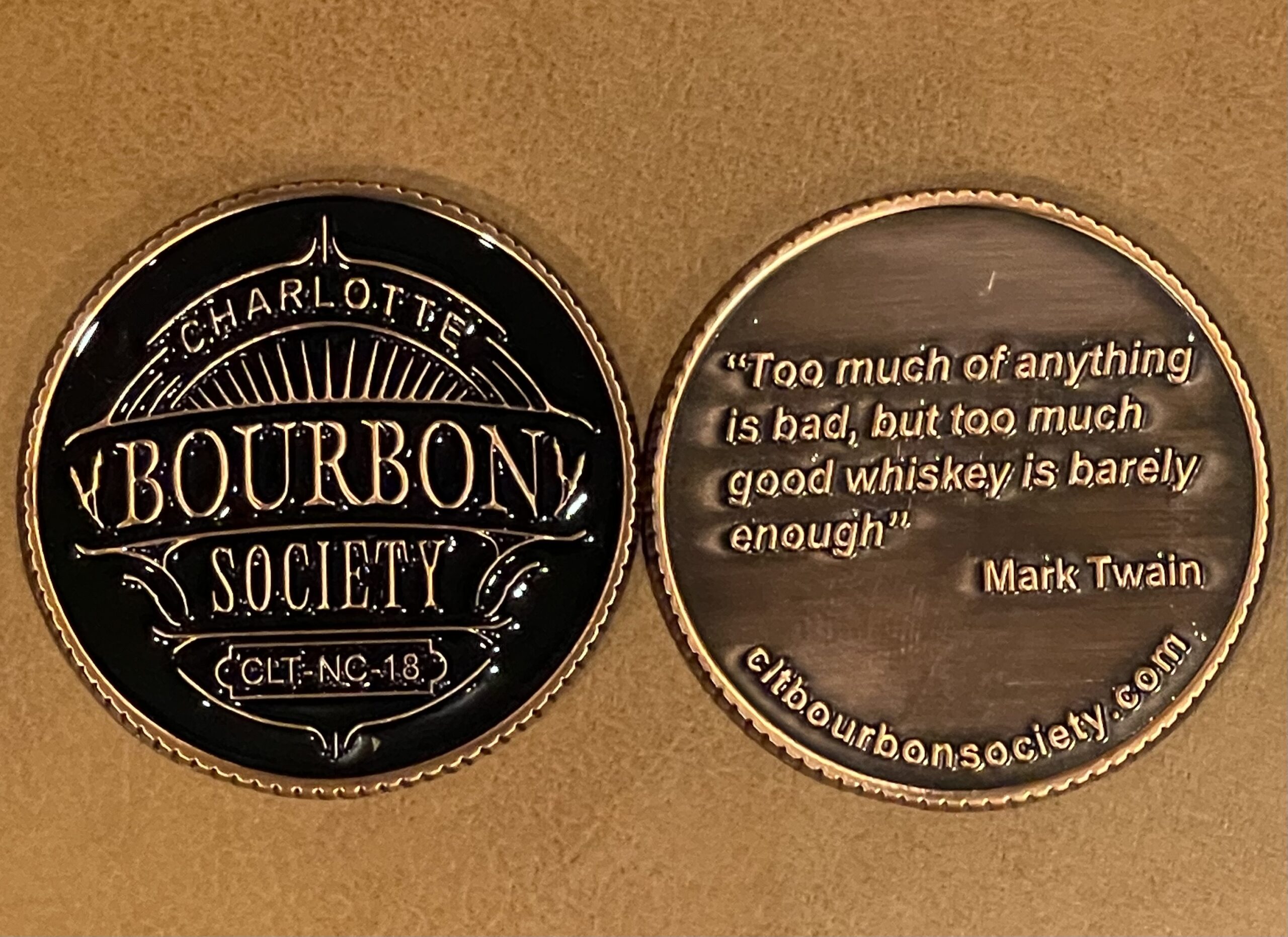 The Whiskey Challenge Coin:
I received my first Whiskey Challenge Coin after getting my Executive Bourbon Steward Certification through Stave & Thief Society in Louisville, KY (Moonshine University).  Yes… "Moonshine U" is a real thing!  Back to the coin … the first instance of using a challenge coin dates to the 17th Century during the religious wars in France, but most notably in the U.S. they originated during World War I.  These coins are symbolic and meaningful to those who carry or receive them.  Today's challenge coins signify that you're a member of a certain organization, club, or "society". Tracey and I decided we want members of the Charlotte Bourbon Society to have something they can carry, and feel proud to be a part of this special group that's known as Charlotte's Premier Bourbon Society.  The coin is also a symbol of support, so thank you very much for your patronage!
We designed this coin to be big enough to use as a Glencairn glass topper.  Cool factor?  No, you can really use the coin to try different nosing techniques.  Place the coin on top of your dram for a few minutes then take it off and you'll get a burst of aromas delivered to your olfactory senses!  Or leave it on the top of your glass when you have to hit the "loo" – LOL!
For our paid members, the coin is part of your annual dues (non-recurring after your first year, unless we change the coin's design, then a new one will be issued upon membership renewal).  For non-paid members, the cost of the coin is $20.  Coins are limited and can be picked up at local CBS meet-up/merch pop-ups.
The Challenge:
It's this simple… if you're at a bar with other CBS members or a meet-up and someone challenges you to show your coin if you don't have one the drams are on you!  Conversely, if you both have your coins then you'll ask the bartender to select a bourbon or rye for the two of you to blind taste and determine the expression of whiskey.  The person who guesses closest to what was served wins and the loser buys a round of drams!  Cheers!  – Ken